On this page: Upcoming events | Recent events | Inquire here for a speaking assignment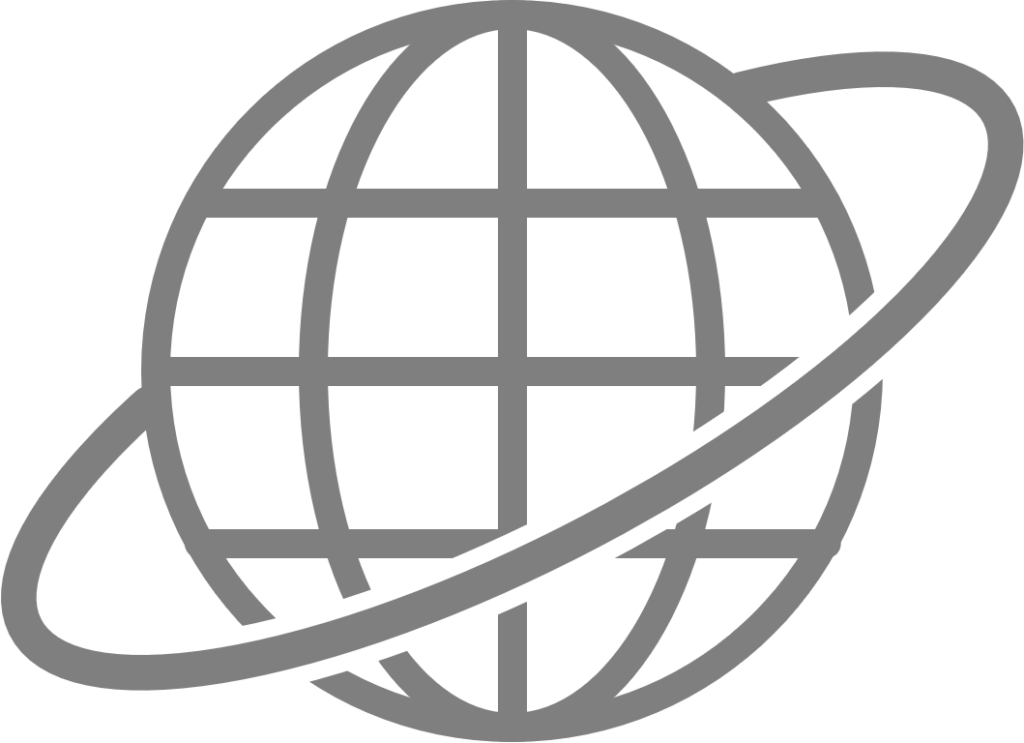 Upcoming Events
There are several events in the process of scheduling. Come back soon to see more.
Click here to inquire about a speaking assignment. For not-for-profits, I speak pro-bono.
---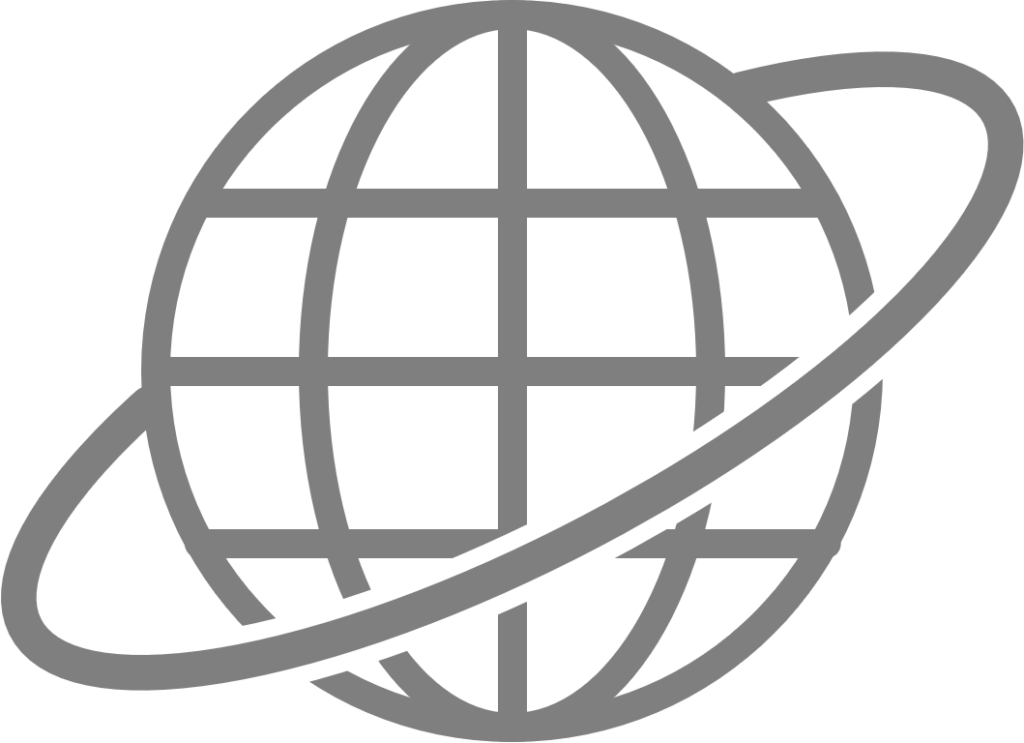 Recent Events

---
Münchner Projekt-Management-Tage
22 June 2023, speaking at the event of 3pworx on "Situational Project Management" (German).
---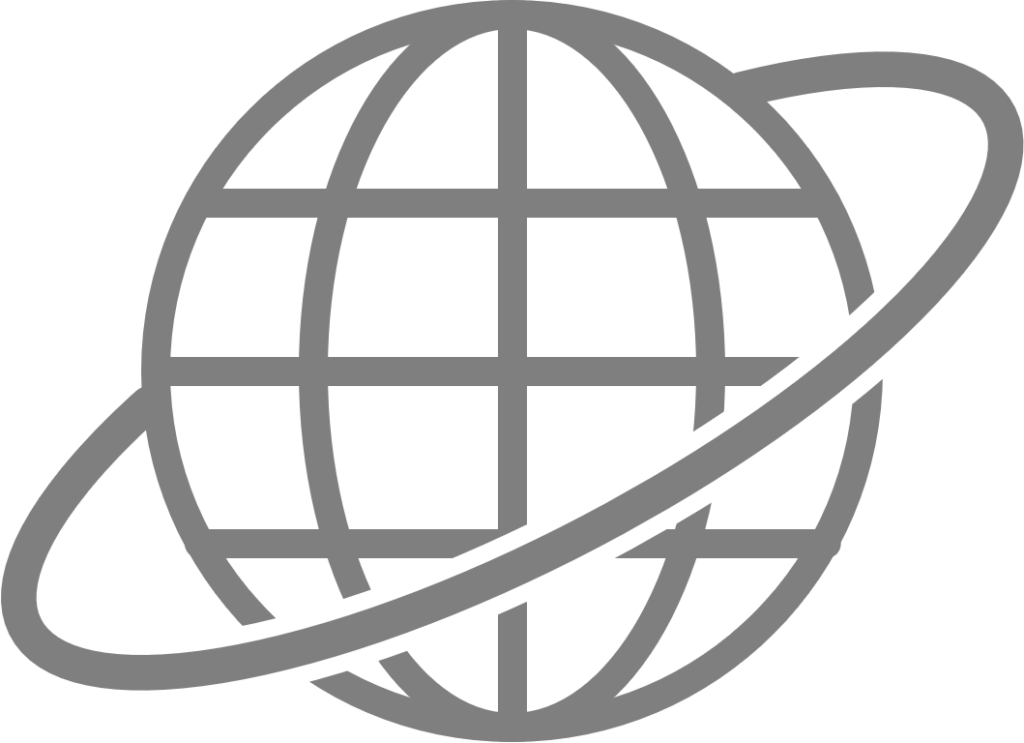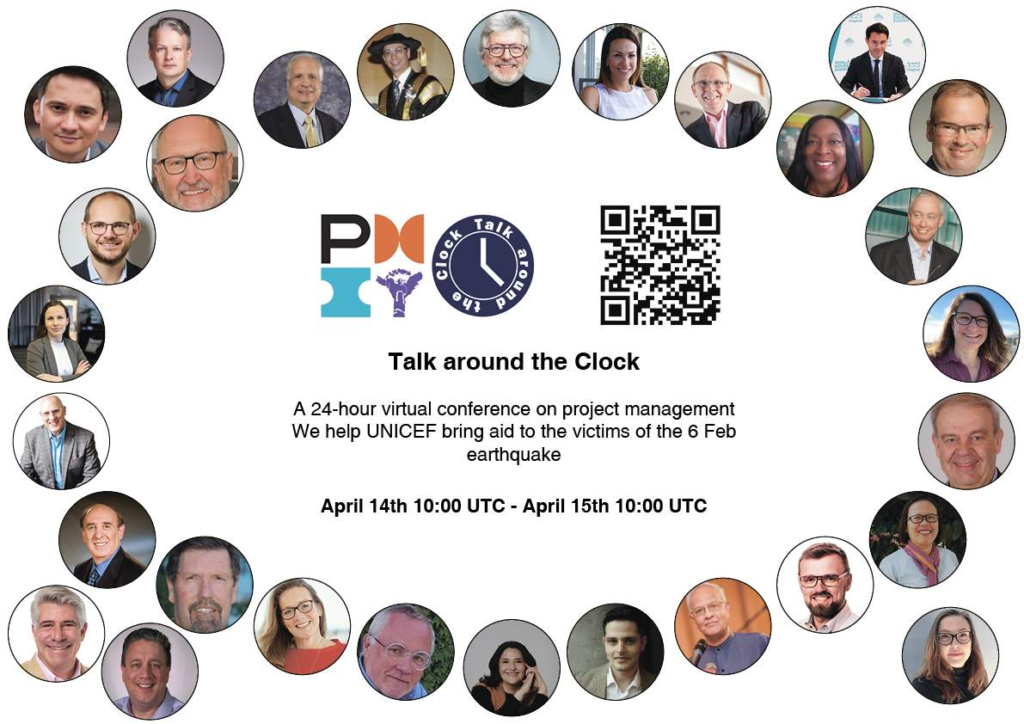 Talk around the Clock
14-15 April 2023, 24h online conference. Together with volunteers from the PMI Ukraine Chapter, Iryna Udovenko and Stefaniia Pyrohova, I organized the event with 45 speakers.
Beneficiary was UNICEF's aid program for the victims of the 02-2023 earthquake in Turkiye and Syria.
Details: https://talk-around-the-clock.com
---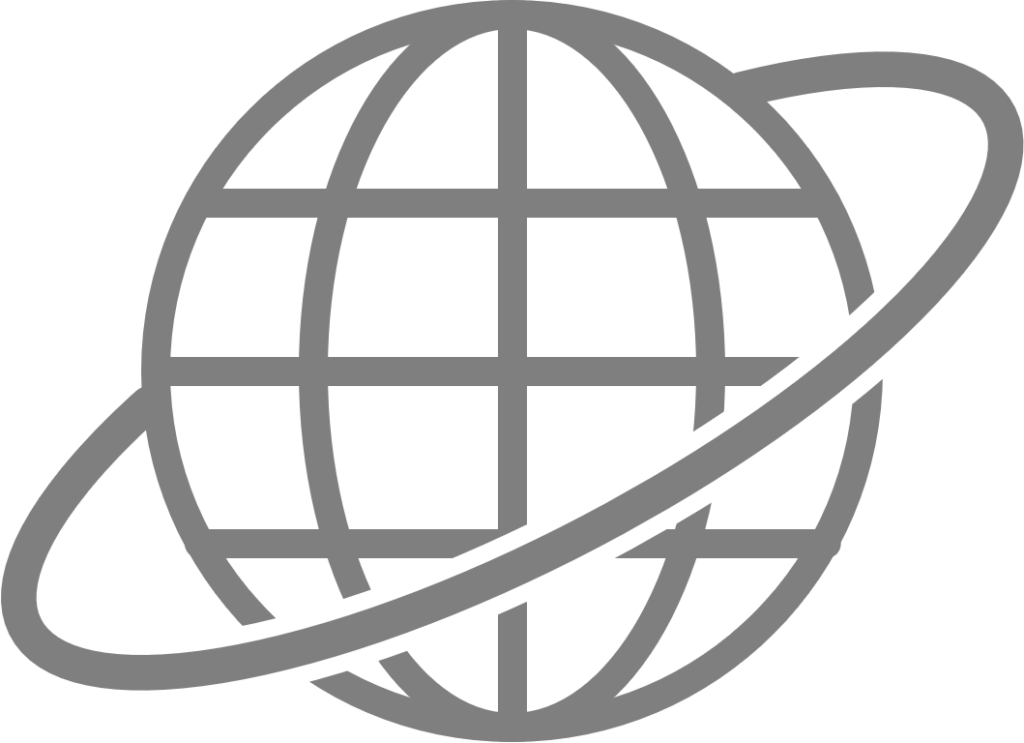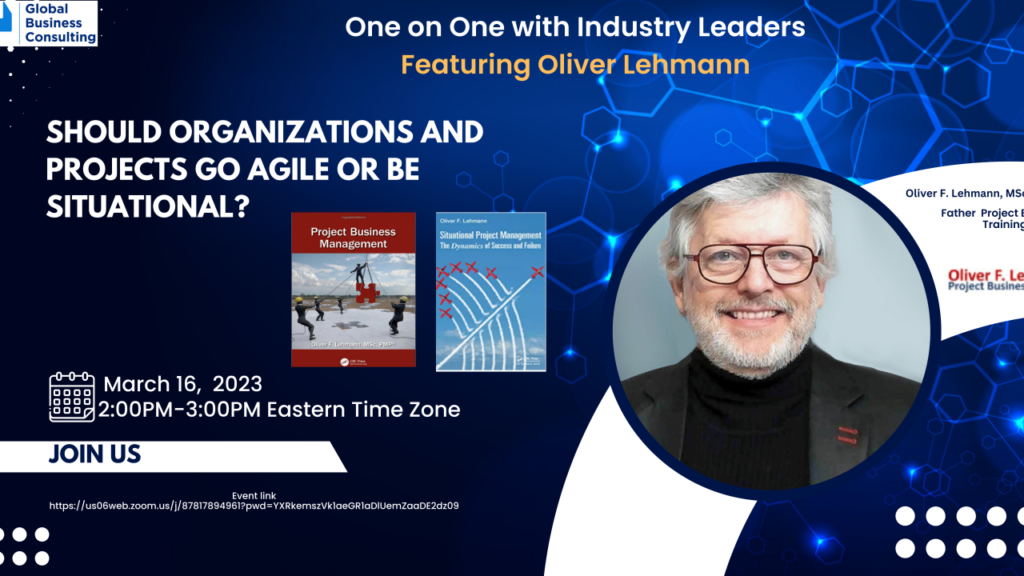 Should We Go Agile or be Situational?
16 Mar 2023, online talk with Dr. Tony Prensa, CEO & Founder @ TP Global Business Consulting.

Recording
---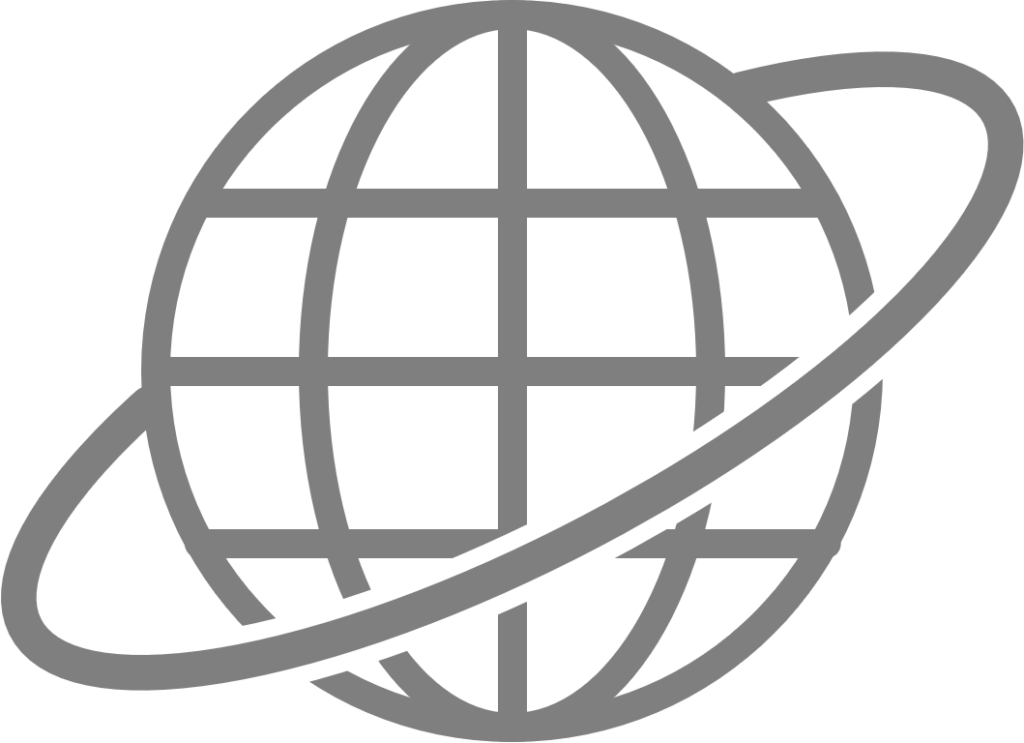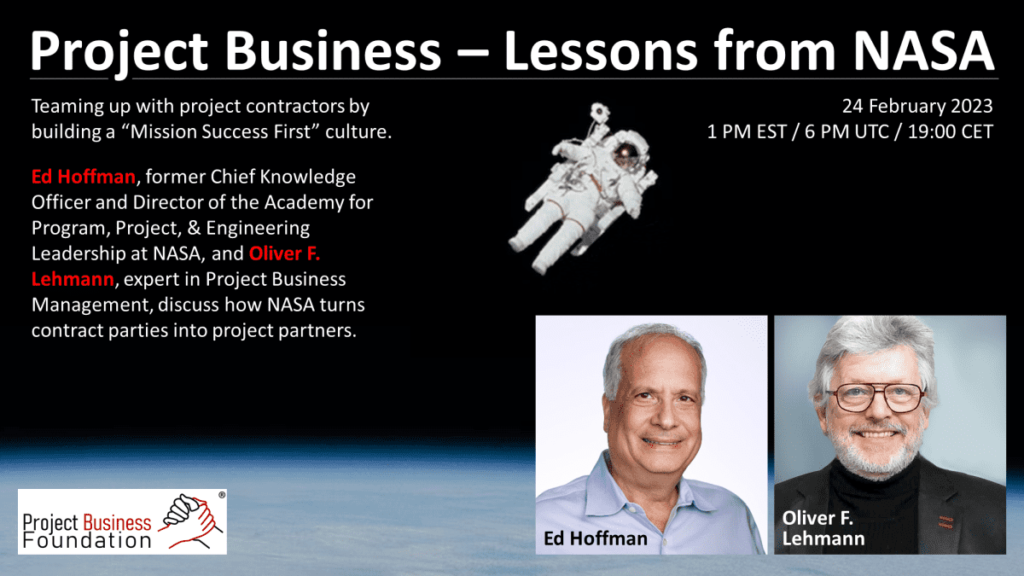 Project Business – Lessons from NASA
24 Feb 2023, online talk with Ed Hoffman, former Chief Knowledge Officer at NASA, with a focus on cross-corporate team building in project business.
---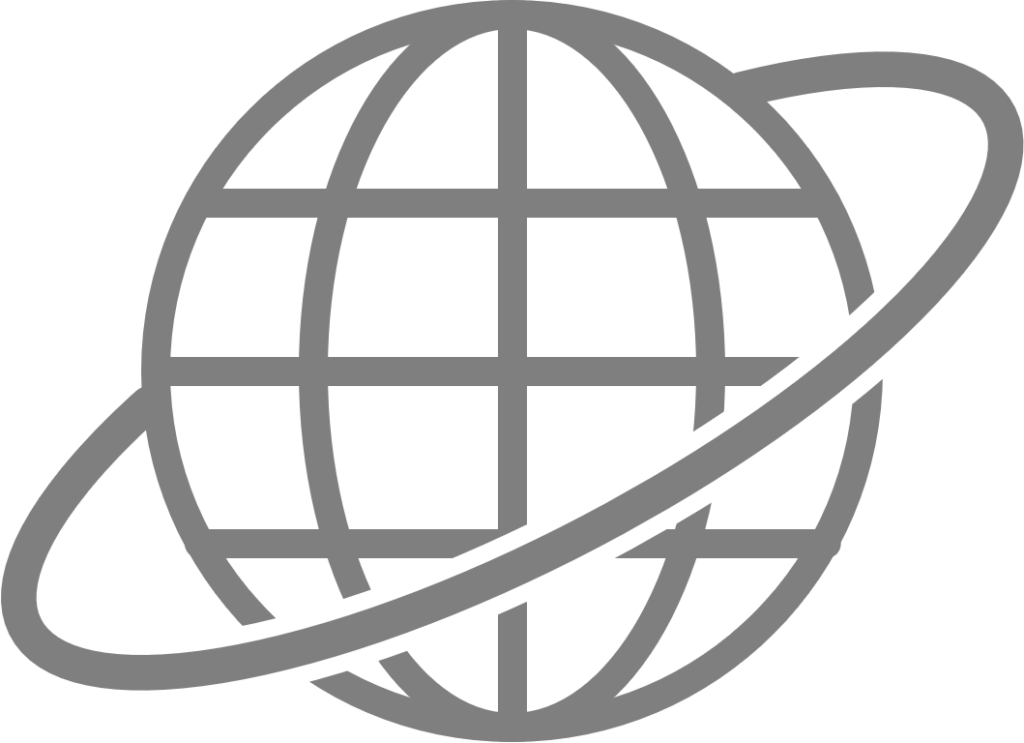 Conflicts in Project Business
30 Jan 2023, 7 PM CET, Presentation at PMI Germany Chapter. Topic: Conflicts in Project Business (German).
---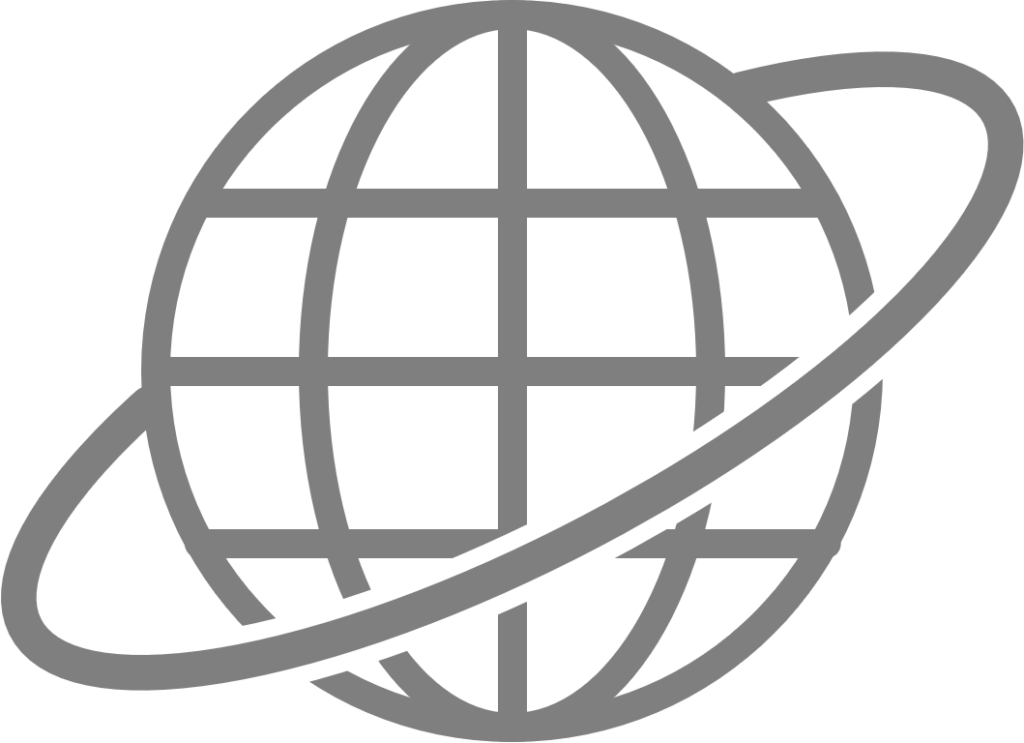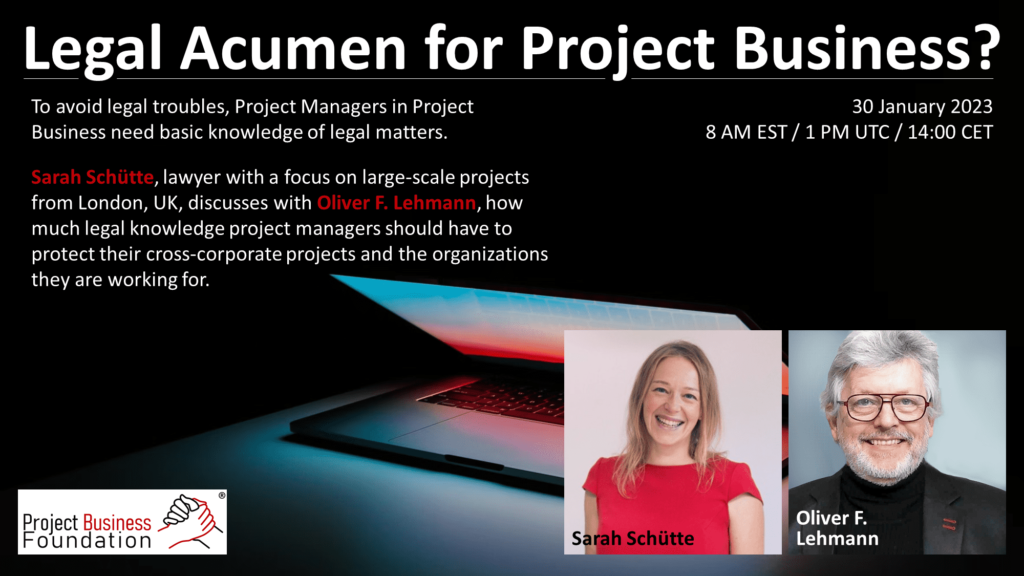 Legal Acumen for Project Business?
30 Jan 2023, online talk with Sarah Schütte, a lawyer with a focus legal knowledge for better project business in an international context.
---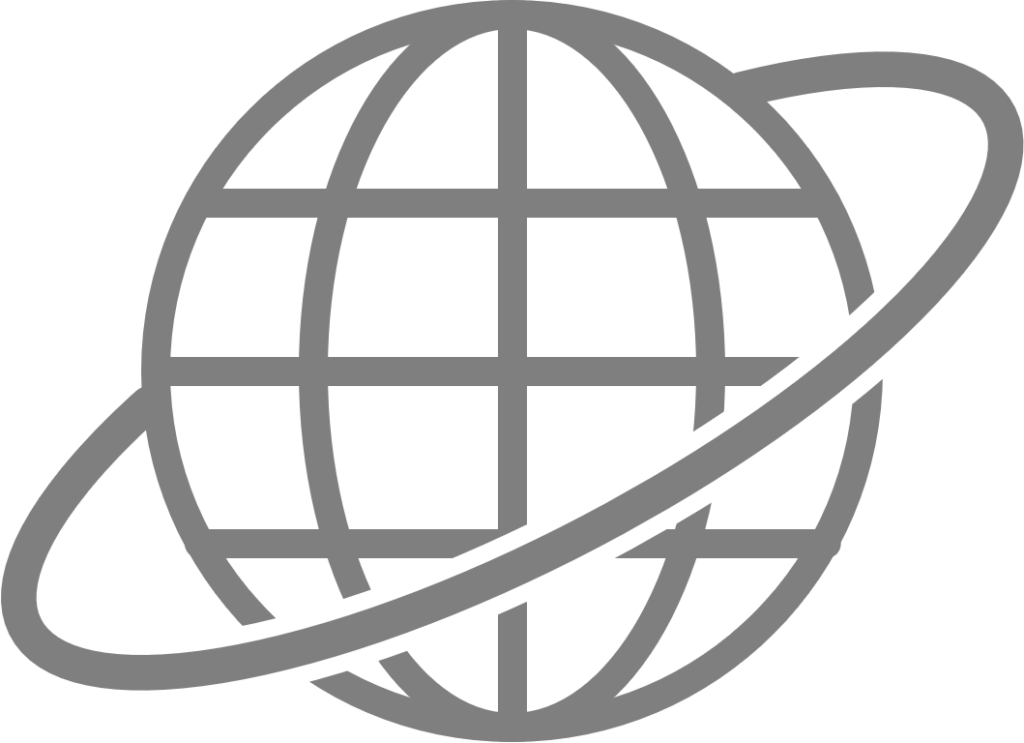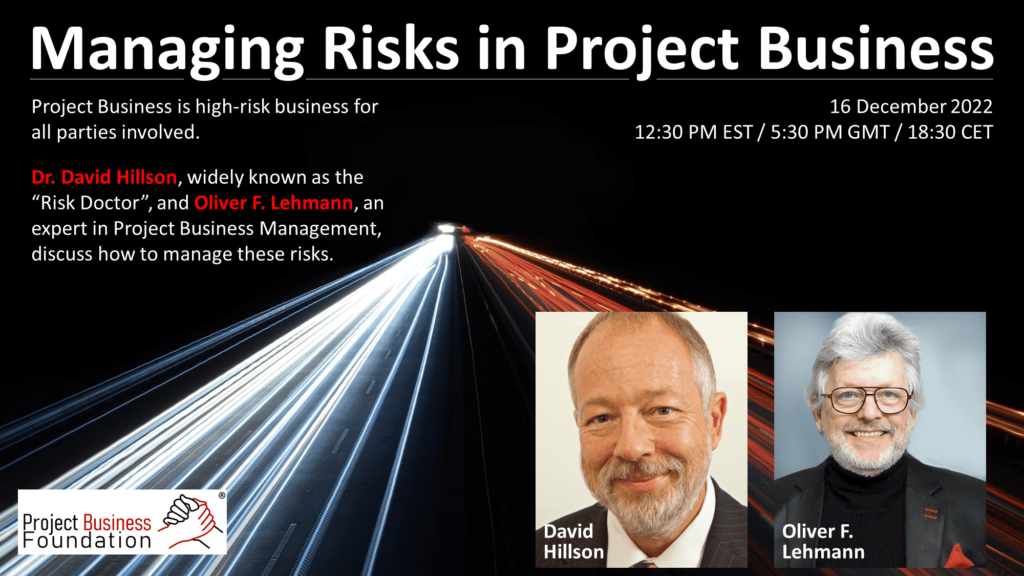 Managing Risks in Project Business
16 Dec 2022, online talk with Dr. David Hillson, the "Risk Doctor" on the transfer of risk management principles from internal projects to cross-corporate Project Business.
---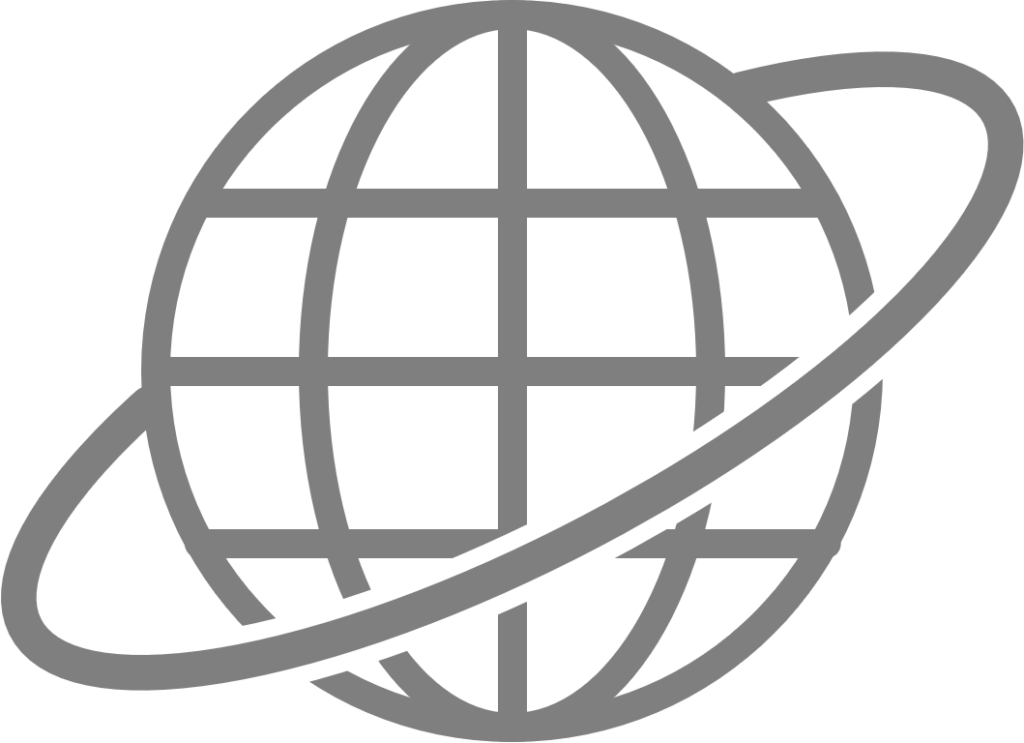 Introducing Process Groups: A Practice Guide
28 Nov 2022, presentation at PMI Germany Chapter in Ulm.
---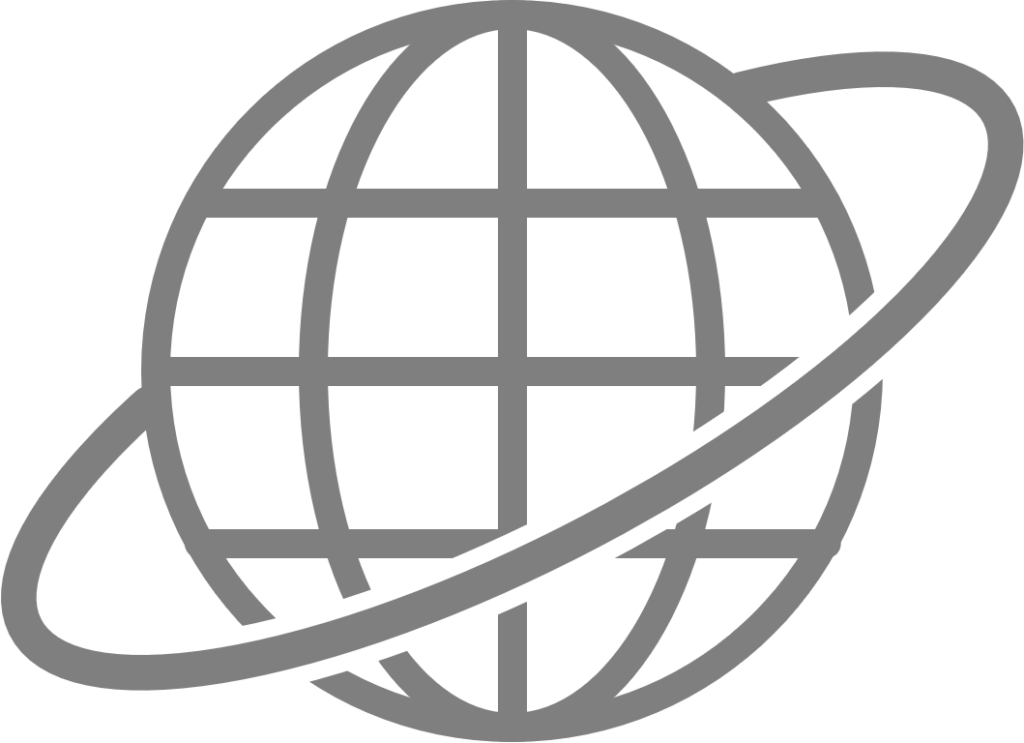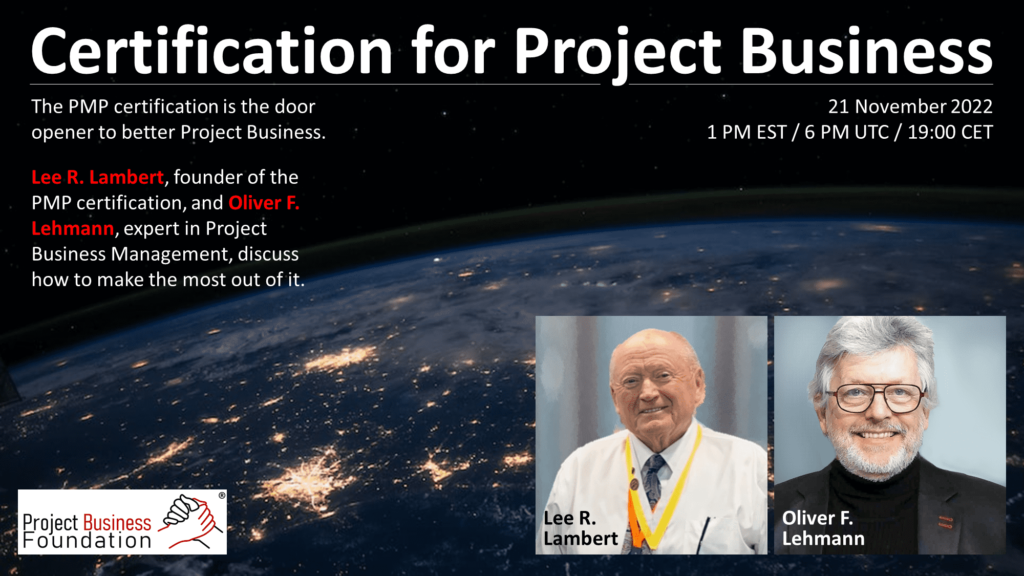 Certification for Project Business
21 Nov 2022, online talk with Lee R. Lambert, a founder of the PMP certification, on the impact of project management certification on Project Business Management.